The starting point of this project was the traditional "manor house" of the village located next to the San Juan Bautista church with a typical Riojan architectural construction.
A manor house was historically the main residence of the lord of the manor. These two-story buildings whose origins date back to the 16th century, were constructed using masonry on the lower level along with wood and brick in the upper one. Many facades still carry ancient personal shields, belonging to the families of the manor houses.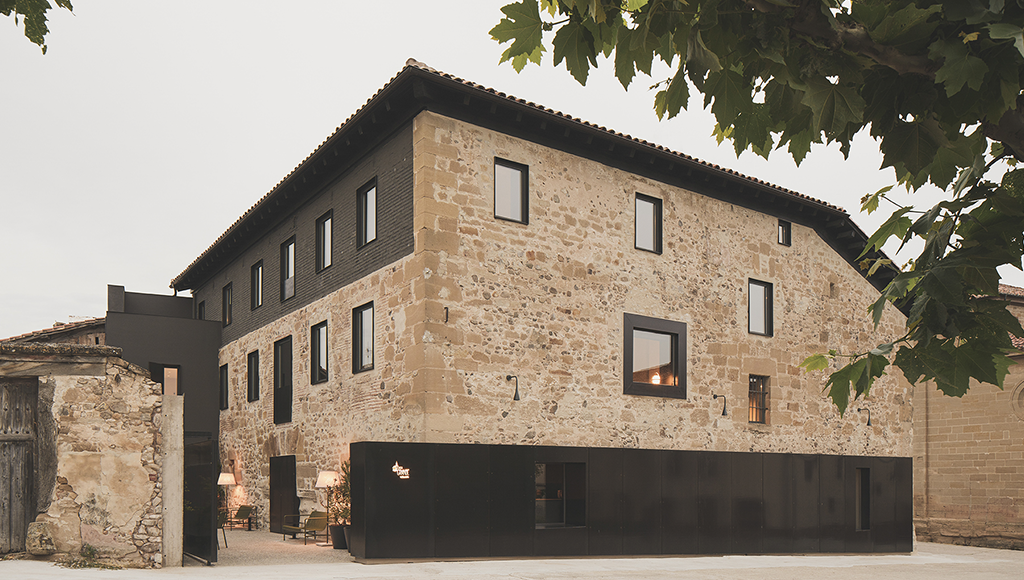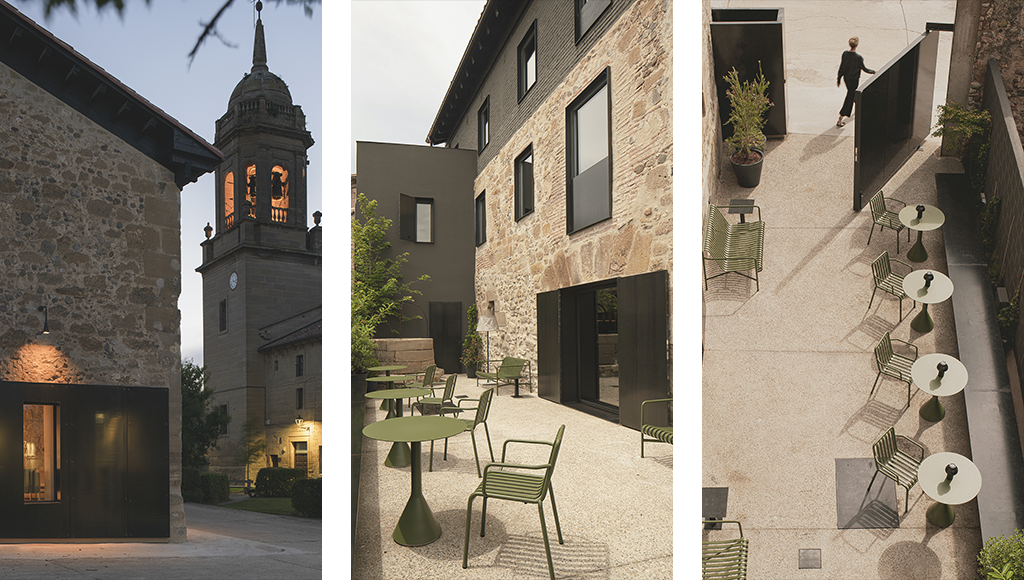 La Casa Grande was built during the 18th century and has two floors made of ashlar masonry, and a stone balcony facing the village church. Preserving and displaying the stone while reforming the building in a minimal style has been the key to perpetuate and conserve the ancient essence of the house.
The old stone walls of the "Casa Grande Hotel", have been preserved both inside and out the building, in order to maintain the essence and simplicity of the manor house, achieving a unified image throughout the structure. The minimal design respects the order and spatial details of the old stone house, by making invisible energies palpable, such as the emptiness and the large luxurious spaces.
Francesc Rifé (Sant Sadurní d'Anoia, 1969) is an Interior and Industrial Designer responsibleforcarrying out this project. Rifé founded his studio in Barcelona in 1994 and has been directing a team of professionals from different fields of design within national and international projects that range from interior design to industrial and product design. His style has been influenced by minimalism by using the spacial order and geometric proportion.
Rifé has won several design awards such as the Contract World Awards, the Red Dot, ICFF Editors Awards, the HIP Award in Chicago, the FAD Awards and several ASCER awards. In 2019, he received the "Most Successful Design Award" in China for the Roca Shanghai Gallery project, and the Gourmet Prize awarded by the Out of Series magazine for the best restaurant interior design for the Ricard Camarena Restaurant project.
The restoration and rehabilitation of the building began in February 2019, using actual modern construction techniques also taking special care of which high quality materials can be used to renovate the manor house, for example, the construction of the new rooftop. Integrating a project of such characteristics in a privileged framework such as this one, has entailed taking on a great responsibility in the use of all those construction techniques that guaranteed its optimal energy efficiency, visual integration in the environment and sustainability.