Welcome to
CASA GRANDE HOTEL ****
We are located in front of the parish square of the San Juan Bautista church, considered the oldest square in Grañón, a municipality of La Rioja with a long history, in which all kinds of cultural, recreational and gastronomic activities are organized throughout the year.
The area wants to offer a relaxing, contemporary and unique atmosphere, by soaking into the humble daily life of the village and the natural environment and landscapes that surrounds us, adding a "personal luxurious touch" from the owners, Mònica Bertó and Raül Geremias, which are going to make the stay in CASA GRANDE a very enriching personal experience.

The hotel enjoys a privileged location, which stands out for the great variety of activities that can be done around the area: from wine tourism and visiting wine cellars and wineries, to snow activities, for example, skiing, ice-skating, hiking… and for adventurer lovers, there's hot air ballon flights, mushroom hunting, horse riding , cycling… and much more! Always in touch with mother nature's calmness.
Our location makes us an ideal place to plan any stay in La Rioja: we are close to Haro and its centuries-old wineries; we are also near the ancient city of Santo Domingo de la Calzada, one of the most historically important stop offs on the Camino de Santiago; Ezcaray, a rural mountain village, located at the foot of the Sierra de la Demanda, which offers endless hiking routes, in addition to its Valdezcaray ski resort; San Millán de la Cogolla, cradle of Castilian, and its World Heritage monasteries; also Nájera, the King's pantheon; and last but not least, Logroño, the capital city of the community of La Rioja, known for its traditional "tapas" in Calle Laurel.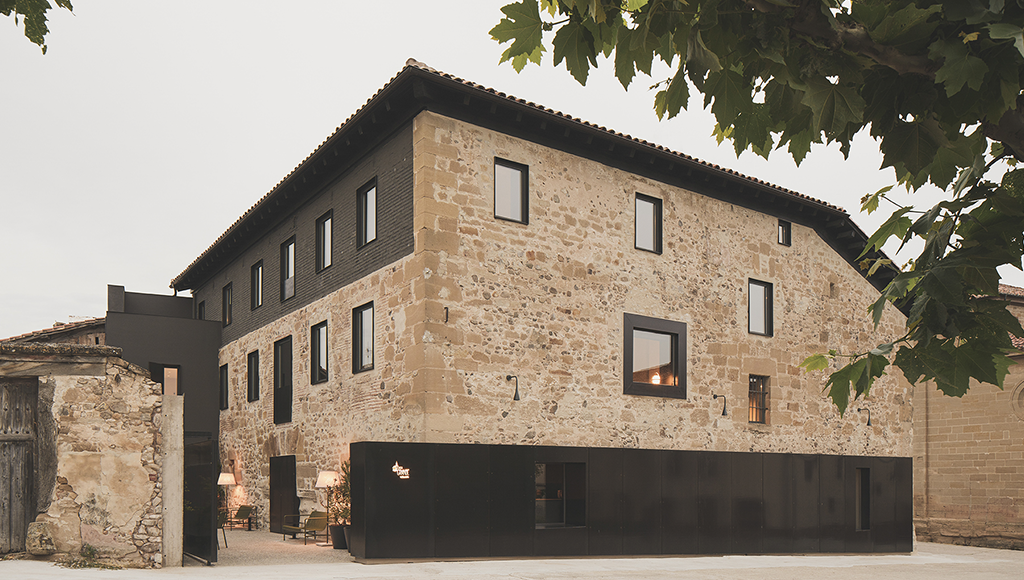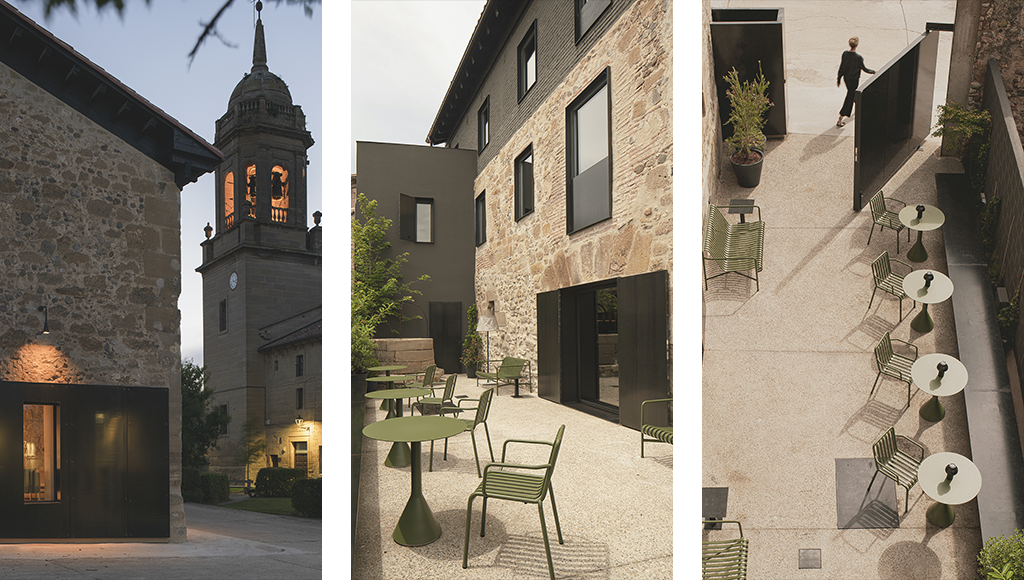 The Casa Grande Hotel was build in a classic Spanish manor house at the end of the 18th century. The building has been part of the history of the village and is a site protected by Spanish heritage , which still retains its medieval layout. The house has been renovated by a recognized interior and industrial designer, Francesc Rifé, who has opted for a modern minimal design project that captures the essence of the environment and the 18th century stone house.
We have 11 comfortable and cozy rooms, all different from each other, located on the first and second floor. In addition, distributed on the ground floor, we offer:
• Bar and Restaurant
• Two lounges to rest and relax and a TV room
• Outside terrace with a stone masonry